Election Day Giveaway!
Vote your ass off. Win some books.
3 years ago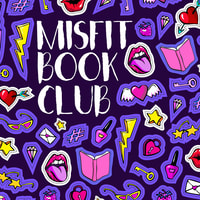 Tomorrow (November 6th!) is Election Day in the United States, and you know from listening to this podcast that we are VERY PASSIONATE about getting out the vote.
So we're sweetening the pot a little bit by giving away FIVE books to THREE lucky winners!
Interested? We know you are. Listen to this episode for all the details on how to enter. Do your civic duty and enter to win some books? Election Day couldn't get any better than this!
Got feedback? Wanna recommend a book for us to read? Let us know!
Instagram: @MisfitBookClub Twitter: @MisfitBookClub
Facebook: Misfit Book Club Podcast Goodreads: Misfit Book Club Podcast Email: misfitbookclubpodcast AT gmail DOT com Website: misfitbookclub.com
Find out more on the Misfit Book Club website.