Episode 14 - The Rogue Not Taken (Part 2)
Things get hot and heavy in a library.
4 years ago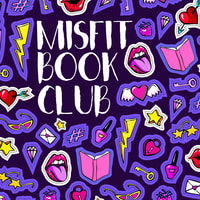 Hey guys! Sorry for the one week hiatus...but we're back and better than ever! On today's episode, we're discussing Sarah MacLean's The Rogue Not Taken. (Note: we're labeling this episode explicit because we talk briefly about sex, but it's nothing you wouldn't hear on late night television. We promise.)
We kick things off with book news, including a passionate discussion about Barnes & Noble's future. Then we move into The Rogue Not Taken, where we tackle hard questions like whether the book is feminist and why women's pleasure makes people uncomfortable. Then we share your comments on the book before announcing our March book pick!
Episode Shout-Outs! @whirligig_world (Instagram) @virginiafoote (Instagram) @thenovelkitchen (Instagram) @tellyounolies (Instagram)
Got feedback? Wanna recommend a book for us to read? Let us know!
Instagram: @MisfitBookClub Twitter: @MisfitBookClub
Facebook: Misfit Book Club Podcast Goodreads: Misfit Book Club Podcast Email: misfitbookclubpodcast AT gmail DOT com
Find out more on the Misfit Book Club website.