Episode 19.5 - One Year Podcast Anniversary!
Let's celebrate!
3 years ago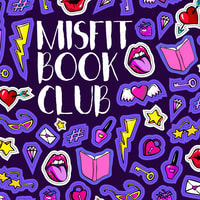 Guys—today is a very special day. It's our one year podcast anniversary! We can't tell you how grateful we are that you've stuck with us on this crazy ride. So join us as we walk down memory lane, share our favorite episodes and moments, and look to the future.
(And for your Homegoing fans out there, don't worry. We'll return to our regularly scheduled programming next week!)
Got feedback? Wanna recommend a book for us to read? Let us know!
Instagram: @MisfitBookClub Twitter: @MisfitBookClub
Facebook: Misfit Book Club Podcast Goodreads: Misfit Book Club Podcast Email: misfitbookclubpodcast AT gmail DOT com