Episode 20 - Homegoing (Part 2)
History never really says goodbye.
3 years ago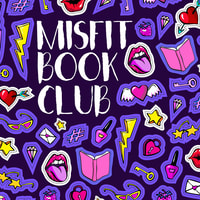 Look, you guys: this episode never saw the light of day. Some cosmic power out there saw fit to eat part of our recording! But we got everything straightened out, which is great...because we're super excited to discuss Homegoing by Yaa Gyasi!
We start off with a sit-rep of our recent FriendTrip, then drop some crazy book news on you before digging into the book itself. Be forewarned: there are spoilers ahead! But if you're cool with it, we drop lots of knowledge on you. From different narrative points of view to inherited trauma, things get literary. But don't worry, there are plenty of laughs, too!
Be sure to stick around to the very end where we announce our next read, which is going to be a little bit saucy and a LOT steamy.
EPISODE SHOUT-OUTS! @cestlaviedansleslivres
@cosmicflorabella @megs.wonderland @newellnovels @wethreereaders @taleofabibliophile @theorphanscode @virginiafoote @motifink @wrytersview
FURTHER READING Stamped from the Beginning by Ibram X. Kendi The Conjure Woman by Charles W. Chesnutt The Golden Apples by Eudora Welty Kindred by Octavia Butler The Known World by Edward P. Jones
Got feedback? Wanna recommend a book for us to read? Let us know!
Web: misfitbookclub.com Instagram: @MisfitBookClub Twitter: @MisfitBookClub
Facebook: Misfit Book Club Podcast Goodreads: Misfit Book Club Podcast Email: misfitbookclubpodcast AT gmail DOT com
Find out more on the Misfit Book Club website.