Episode 18 - Ask Me About My Uterus (Part 2)
It Comes At Night.
4 years ago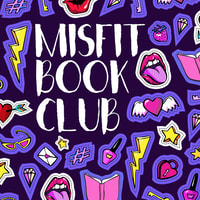 It's time for us to discuss "Ask Me About My Uterus" by Abby Norman, her memoir about her eight-year journey to get diagnosed with endometriosis. We picked this book because it takes women almost seven years on average to get diagnosed with endometriosis, which is insane given that 176 million women worldwide suffer with the disease.
(Our discussion episodes are spoiler-filled. If you just want an overview of the book, go check out Episode 17 instead!)
We start things off with book news, then jump into some pretty heavy topics. TRIGGER WARNING: we discuss doctor's unwillingness to believe women in pain. But if you're a woman--or you have women you love in your life--we think you'll find this episode both shocking and enlightning. Even more importantly, we share your stories about your own run-ins with disbelieving doctors. So stick with us! We promise there are some good laughs along the way, too.
Episode Shout-Outs @tellyounolies @ricci.reads @akakisskiss @LABookclub @books.and.spoons @whirligigworld @Kattiesmilovsky @skeltalkween
Got feedback? Wanna recommend a book for us to read? Let us know!
Instagram: @MisfitBookClub Twitter: @MisfitBookClub
Facebook: Misfit Book Club Podcast Goodreads: Misfit Book Club Podcast Email: misfitbookclubpodcast AT gmail DOT com
Find out more on the Misfit Book Club website.