Episode 15 - Do Androids Dream of Electric Sheep? (Part 1)
It's the book that inspired Blade Runner.
4 years ago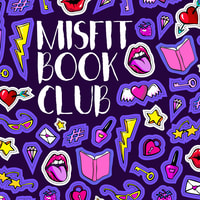 Hey guys! We're still getting back on schedule after Maria's vacation...but better late than never, right? This month, we're reading Do Androids Dream of Electric Sheep? by Philip K. Dick. If you love Blade Runner, this is the book that inspired the movie! We start by discussing a Reddit comment about rereading books, then jump into talking about Philip K. Dick's crazy life. (Things went...a little nuts there toward the end.) If you haven't read the book before, don't worry: we haven't either, so this is a completely spoiler free episode.
So, what are you waiting for? Go grab your copy and join in! (Replicants welcome.)
Got feedback? Wanna recommend a book for us to read? Let us know!
Instagram: @MisfitBookClub Twitter: @MisfitBookClub
Facebook: Misfit Book Club Podcast Goodreads: Misfit Book Club Podcast Email: misfitbookclubpodcast AT gmail DOT com
Find out more on the Misfit Book Club website.