Episode 19 - Homegoing (Part 1)
The Self-Care Episode
3 years ago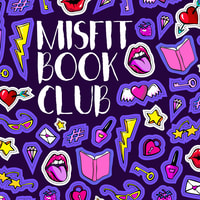 We took a little unannounced break in July, but now we're back and better than ever! This month's read is Yaa Gyasi's Homegoing, which is an epic, multi-generational tale of love, loss, and family. We're excited, and we hope you are, too!
Things have been tough out there lately, so we kick off this episode with a discussion of self-care (5:00). What is it? How can you take care of yourselves in these trying times? Then we hop into the book news (13:30) before giving you all the background you need on Yaa Gyasi's monster hit of a debut novel (20:15). As usual, this episode contains no spoilers. So don't worry! You can listen without worry if you haven't read the book yet.
Don't forget to follow us on social media as we kick off our book discussion over the next few weeks. See you there!
Got feedback? Wanna recommend a book for us to read? Let us know!
Instagram: @MisfitBookClub Twitter: @MisfitBookClub
Facebook: Misfit Book Club Podcast Goodreads: Misfit Book Club Podcast Email: misfitbookclubpodcast AT gmail DOT com
Find out more on the Misfit Book Club website.